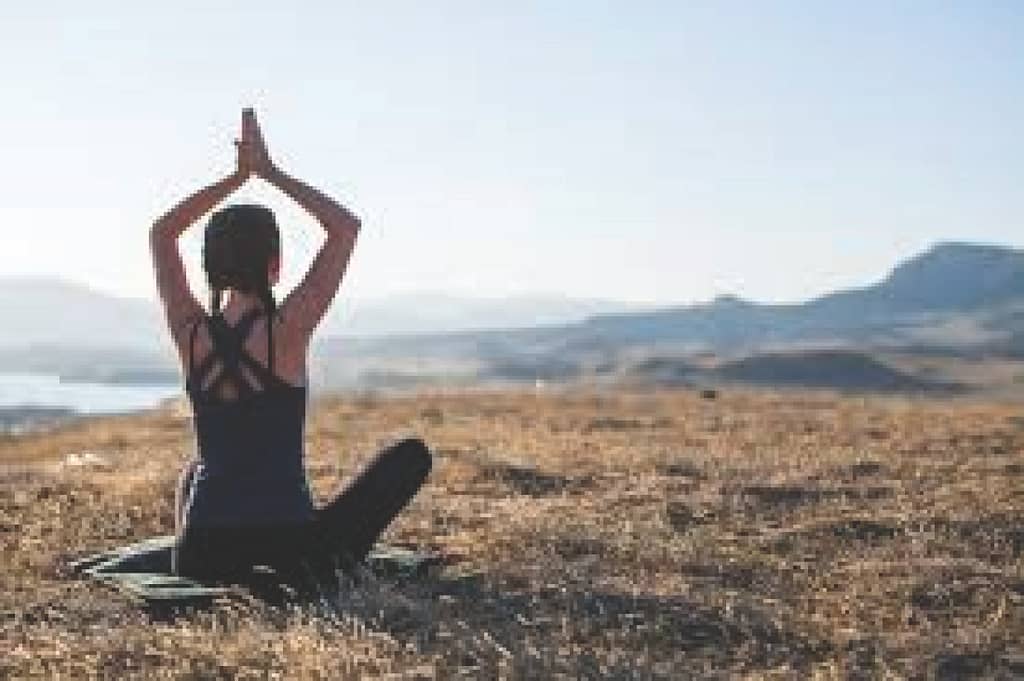 Natural Yogi is essentially about bringing us back to our connection to nature.
Made from the most simple and natural ingredients, the products are about soaking in the powers, qualities, textures and healing qualities of nature – to breathe her freshness into our beings. Part of a bigger picture of a healthy lifestyle, they are inspired by and a yogic understanding of health and the whole to offer body care routines that have deeper healing effects – with the understanding that we literally soak in through our skins.
Natural Yogi is also about finding truly innovative no-waste solutions to honour ourselves and our connection with the earth, promoting, in priority, the re-use of packaging – because if we know the value of nature then why would we want to harm her? Read more here.
Hear more about Natural Yogi and its unique offering in the words of founder, Cape Town-based yoga teacher, Nadia Rosenthal.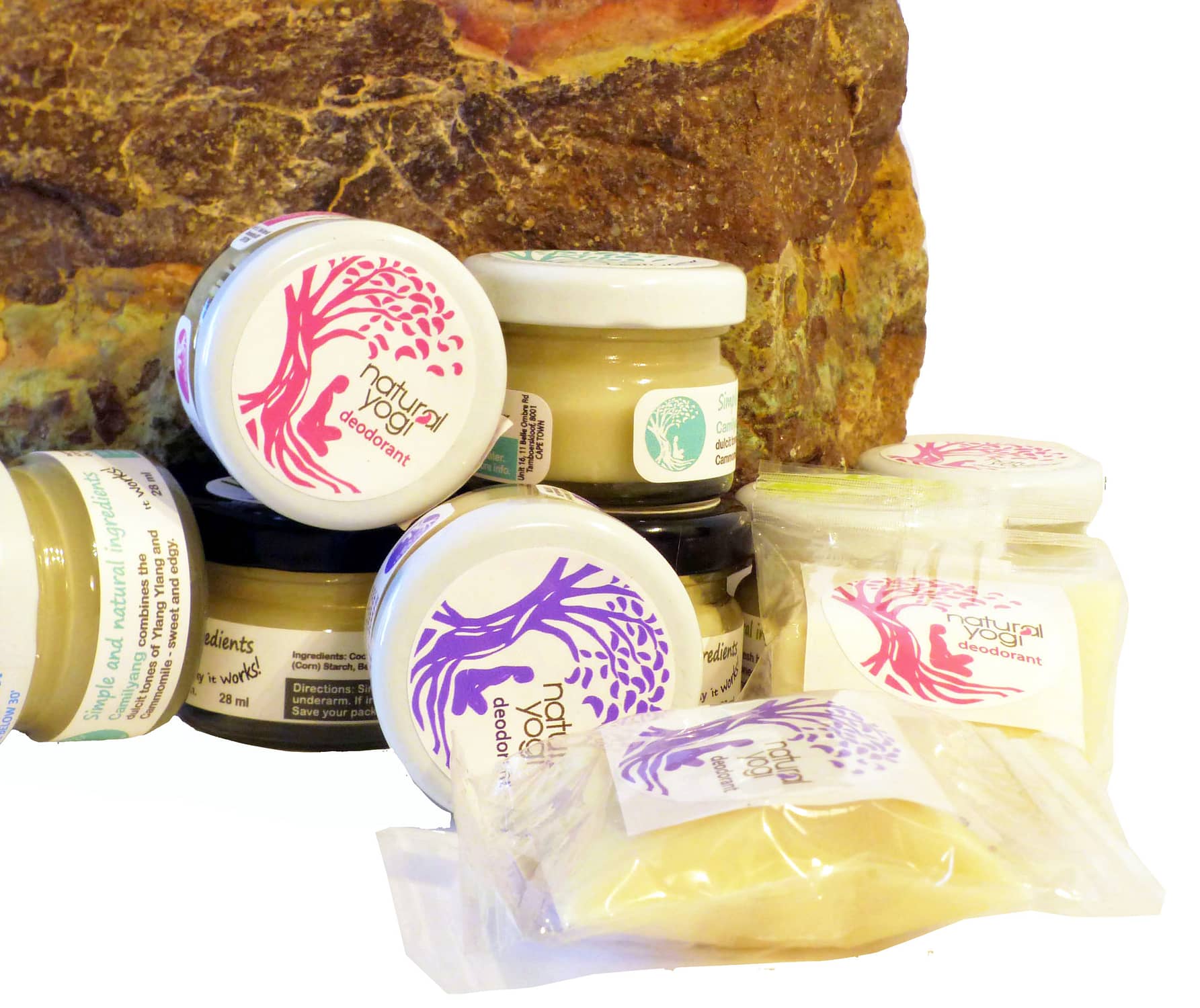 Natural Yogi's flagship product, natural yogi deodorant was inspired through breast health awareness. With simple, harmless and natural ingredients – it works – all the while without eliminating and blocking out the natural elimination of toxins through the sweat glands. Read more about it here.
Also inspired around breast health, Natural Yogi's Breast and Chest Massage oils are our unique offering as a wonderful accompaniment to the deodorant. The oils draw on the incredible powers of natural ingredients such as Dandelion, Chamomile and Frankincense, including their uplifting, anxiety breaking and anti- inflammatory qualities to inspire a wonderful breast and heart health daily ritual. Read more here.
Natural Yogi's body butters and healing balms, are made from the freshest of plant oils, extracts and natural waxes possible. They include NY's famous Calendula and Frankincense varieties. Find more here.
Made almost entirely from the roots of the Vetivert plant, these Vetivert scrubs are the bees knees when it comes to body care. They offer a powerful, yet gentle, exfoliation. The roots give off their pleasant, unique aroma which is the base of many famous perfumes all over the world. They also have natural anti-fungal and anti-microbial qualities which keep your scrub, and you, free of germs over many years.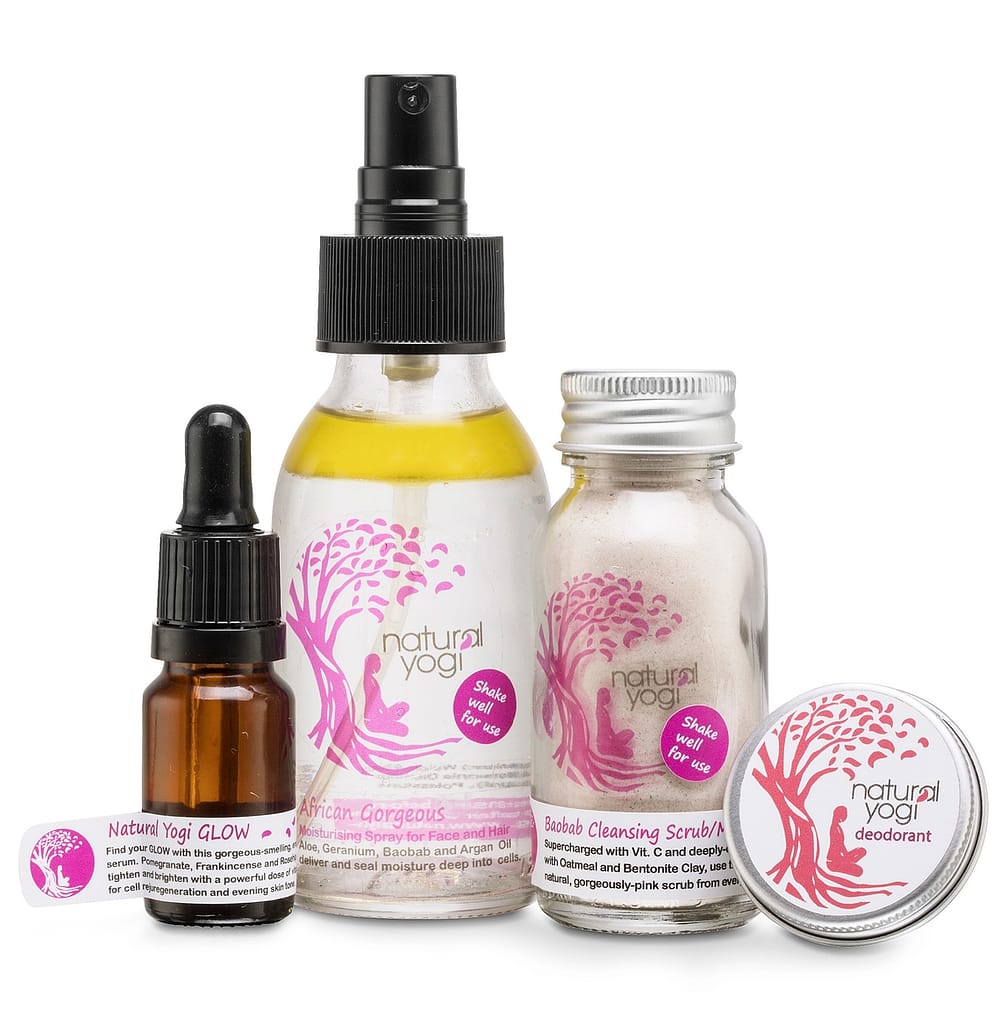 Our new Face Range offers some innovative solutions – drawing on powerful natural anti-aging ingredients, especially rich red fruits, flowers and berries – for their high anti-oxidant, polyphenol, anthocyanin and vitamin content. Find more here.
Natural Yogi's Baby/Sensitive Skin Range draws in particular on the gentle and soothing powers of Calendula, infused through only the purest natural oils, butters and waxes. It is literally the freshness and wonderful properties of nature as a gentle non-petroleum alternative for delicate skins. Find more here.